ALWAYS WAS...
We acknowledge the Traditional Owners and custodians of Country throughout Australia and recognises their continuing connection to the land, waters and skies, often expressed through art. We pay our respects to artists, Elders and community members past, present and future.
Aboriginal and Torres Strait Islander people viewing this site should be aware that it may contain images, voices, artworks and names of people who have passed away.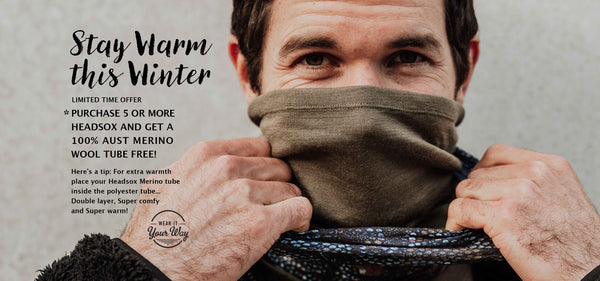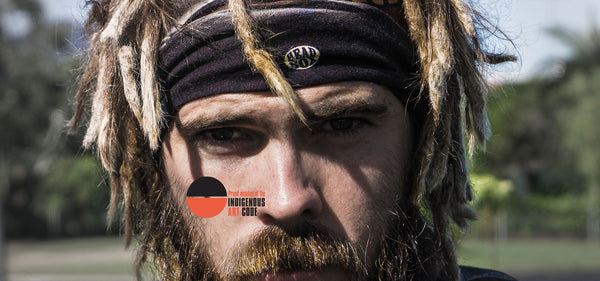 INDIGENOUS ART CODE
When you purchase from our Australian Indigenous Art Collection the artist owner receives a 10% royalty. 
More info
Australian Aboriginal and Torres Strait Islander Art
★★★★★ Love Headsox!
Easy to buy online and excellent videos on how to wear. Bought 5 different designs for sailing and giving to family for Xmas for hiking.
Came through post very quickly.
Mary S. Verified Buyer
★★★★★ Fabulous Headgear!
We sent a couple to Europe as gifts.
Absolutely recommend!
Paula R.
★★★★★ Surprisingly good!
Bought a head sox to use when I'm riding the motorcycle to stop my neck from getting cold.
Mike C.
★★★★★ Australian Merino Headsox
Great product. Super comfy, not 'too' warm & great colour
Jesse d.
★★★★★ Love my Headsox! 
The indigenous designs are beautiful and the items arrived on time!
Ildephonsus T.
★★★★★
Thank you for this lovely product. Headsox are so comfortable and mine has been very very handy to help me meet the covid face covering requirements. Great to wear something comfortable and reusable. The delivery and customer service was also exceptional!
Linden D.